SALE! 30% + OFF - PRICE DISPLAYED ALREADY DISCOUNTED
The foundation of our Custom Heirloom Jewelry Collection is the classic Hawaiian Bracelet first presented between the Queen of Hawaii and the Queen of England. The history of Hawaiian Jewelry's history dates back to 19th Century England during the Victorian Era. Learn more about the
History of Hawaiian Jewelry
.

Hand engraved in our Honolulu factory, Hawaiian Jewelry has become a treasured heirloom to be handed down from generation to generation. To celebrate the milestones of our lives, these heirlooms capture your cherished memories. Now you can design your own custom engraved Hawaiian Heirloom Bracelets. Choose your size, width, scroll pattern, lettering, and inside engraved message. If you need any assistance placing your order, please contact our customer service department at 
1-800-843-8533 .
Custom Orders take approximately 10-15 business days, expedited options are available please contact us for more information.


Our traditional Hawaiian Heirloom Jewelry is hand made in our factory in Honolulu, Hawaii.
Discover how you can create your own custom order by exploring your options step by step.

Choose from 14K Yellow, 14K White, 14K Rose or Sterling Silver.



We can also create your custom order in 14K Green, 18K or Platinum, contact us for more information.


All Hawaiian jewelry is measured in millimeters choose from a variety of widths.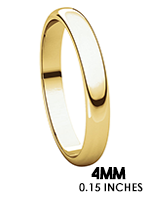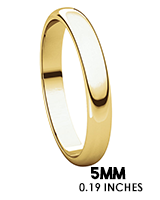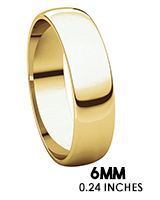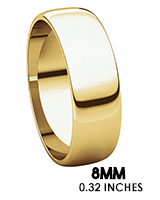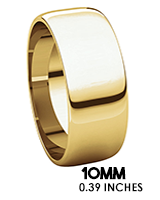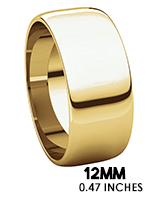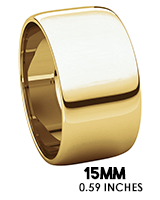 You can choose from several different weight options for your Hawaiian Jewelry. The thickness of the gold or silver determines the weight of the piece. Our Sterling Silver is available only in heavy weight. There is no industry regulation on weights, so make sure that you compare the millimeter thickness for accuracy. Here is a chart showing our commitment to the weight of your heirlooms:


Hawaiian Bracelets sizing is measured in inches. Take a soft measuring tape and measure the circumference of your very tightly clenched hand with your four fingers straight and your thumb turned in to touch your ring finger or pinky (this should make your hand the smallest possible).

Please measure over the widest part of your hand tightly (knuckles and fist area) using inches. This would be your approximate size. Please remember that it is your hand that is to be accurately measured, and not your wrist as these bracelets are made normally without a clasp. Please note that it's very important to know your correct bracelet size before ordering. Sizing alterations are very costly once an item has been completed.
Video Tutorial on Instagram
If you have any further questions, please contact us at orders@rhhj.com.


Our engravers have over 20 years of perfecting these hand engraved traditional design. Inspired by Hawaii's rich history, icon flowers and motifs, our traditional designs help you customize your very own Hawaiian Heirloom. You can choose from our Traditional Designs below, our Premium Collection or create your own Custom Design.








Remember that each design is hand engraved so the design may vary slightly from the picture in the number of flowers or leaves based on your size, width and edging choices.


The Old English font used in traditional Hawaiian Jewelry reflects the close relationship and influence the Hawaiian Monarchy shared with the Queen of England. You can choose from three distinct styles of letter.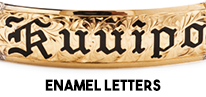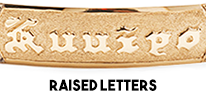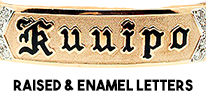 Royal Hawaiian Heritage Jewelry offers a Lifetime Guarantee on our traditional black enamel lettering.
If it should every wear off, we will re-enamel for free.


The lettering background covers the area just behind the name on the outside of the bracelet. Raised and Raised & Enamel Letters are only available with a Sand background. If you choose Enamel Letters you can choose from the following three background choices.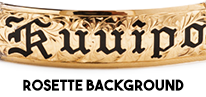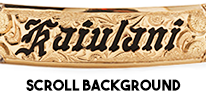 Choose from four edging styles, each giving your heirloom a unique finish.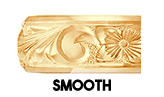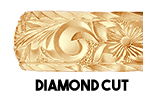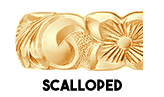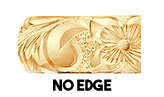 Lifetime Warranty on Black Enamel Lettering
42 Reviews
Beautiful as always! I have ordered several pieces over the years, and they are always perfect. Mahalo!

Personalized Hawaiian Heirloom Bracelets

Mahalo! Mele Kalikimaka!
My Wife loves her newest bracelets!

Very happy with my very first bracelet I purchased , hoping to add more in the future !!

Very pleased with design and final product! Professional web sight design allowing me to order and customize my gift. Quick response to questions and inquiry. Bracelet was perfect and my wife loved it! Thank you

Custom Hawaiian Heirloom Bracelet

I can only say that it turned out beautifully.

My moms bracelet was stolen and they were able to replicate a beautiful replacement very quickly. The order process was easy and smooth. The staff, especially Kim, was very knowledgeable and helpful!

8mm Hawaiian heirloom bracelet

I absolutely love this bracelet - I have one that I received as a gift in 1979 when I lived in hawaii - I have never ever taken it off and now I can wear them both together. thank you so much!!!

It's very beautiful and it came in faster than said. I love it and look forward to giving more business.

Custom Hawaiian Heirloom Bracelet

This is the most beautiful and deeply meaningful bangle bracelet. The artistry is simply exquisite. I will love and cherish it forever. Thank you so much!

Absolutely love my bracelet

Love it so much! Mahalo

CUSTOM HAWAIIAN HEIRLOOM BRACELET

The bracelet I ordered as a birthday gift for a family member is beautiful! She will be visiting Maui, Kauai and Oahu next week for the first time and I'm so happy to be able to give her this lovely gift before she leaves.
Thank you for working with me and all your help in ordering.
Betty H

Can't wait for my next one!