A tradition in Hawaii that is perfect for both him & her. You can choose to engrave your name or one of our traditional designs. Often the first heirloom one receives, a pendant is often worn daily carrying the aloha of the giver with you always.
Our traditional Hawaiian Heirloom Jewelry is hand made in our factory in Honolulu, Hawaii.
Discover how you can create your own custom order by exploring your options step by step.
METALS
Choose from 14K Yellow, 14K White, 14K Rose or Sterling Silver.



We can also create your custom order in 14K Green, 18K or Platinum, contact us for more information.
WIDTH
All Hawaiian jewelry is measured in millimeters choose from a variety of widths.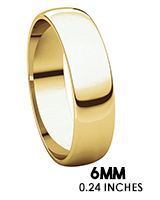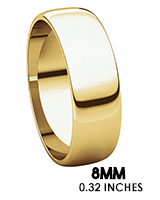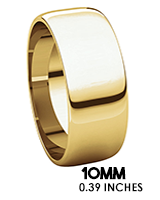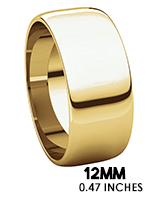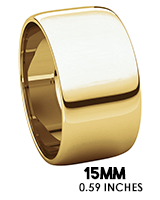 WEIGHT
You can choose from several different weight options for your Hawaiian Jewelry. The thickness of the gold or silver determines the weight of the piece. Our Sterling Silver is available only in heavy weight. There is no industry regulation on weights, so make sure that you compare the millimeter thickness for accuracy. Here is a chart showing our commitment to the weight of your heirlooms:
PENDANT SIZING
Hawaiian Pendant sizing is based on the number of character and spaces in your name. The longer the name the longer the pendant needs to be accommodate your name. Please choose your size based on the number of letters in your name. Note our sizing recommendation are based on a first letter capital and rest of the letters lowercase format. If you choose ALL CAPS format for your pendant the name may have to be made smaller to accommodate the larger sized letters or you can choose a pendant longer in length. If you have any further questions, please contact us at orders@rhhj.com.



SCROLL PATTERNS
You only need to choose a scroll pattern if you are not ordering a pendant with a name.
Our engravers have over 20 years of perfecting these hand engraved traditional design. Inspired by Hawaii's rich history, icon flowers and motifs, our traditional designs help you customize your very own Hawaiian Heirloom. You can choose from our Traditional Designs below, our Premium Collection or create your own Custom Design.








Remember that each design is hand engraved so the design may vary slightly from the picture in the number of flowers or leaves based on your size, width and edging choices.
LETTERING
The Old English font used in traditional Hawaiian Jewelry reflects the close relationship and influence the Hawaiian Monarchy shared with the Queen of England. You can choose from three distinct styles of letter.
Royal Hawaiian Heritage Jewelry offers a Lifetime Guarantee on our traditional black enamel lettering. If it should every wear off, we will re-enamel for free.
LETTERING BACKGROUND
The lettering background covers the area just behind the name on the bracelet, ring or pendant. Raised and Raised & Enamel Letters are only available with a Sand background. If you choose Enamel Letters you can choose from the following three background choices.
EDGING
Choose from four edging styles, each giving your heirloom a unique finish.
Love the beautiful jewelry that this company makes Somehow I ended up with the wrong name on front of it. I checked and double checked on my end, but somehow the name they recieved on there end ended up the wrong name. That had never happened before. PAuto correct or someth ---- RHHJ Response ----- Aloha Marilyn, we're sorry to hear you had issues placing the order you wanted. We will send you an email to help you get it just the way you wanted. Mahalo ---- RHHJ Response -----

daughter loved her pendent (graduation gift)

This is a very well made and beautiful piece of jewelry. My wife loves it

My wife's pendant was flawless. By far, the best craftsmanship when it comes to these heirloom pendants that I've seen. Really clean lines and so many customizable options makes it a true personal work of art! Thanks RHHJ

Very Nice. Simple . Elegant.

Custom Hawaiian Heirloom Pendant

I ordered two 14k gold pendants for my twin daughters for their high school graduation. They came back perfectly with the names spelt correctly and the engraving was great! The messages on the back were correct also. At the same time, I order 2 Sterling Silver pendants for myself and my mom who is going to be celebrating her 80th bday. (We already had our gold pendants and wanted silver ones.) They both came back perfectly as well with the messages on the back correct. All the work done on our pendants was top of the line! We love them! Mahalo nui loa for doing a superb job!

I took a star away bc it would've been nice to see it before hand when your customizing the pendant. Like you can add and change things while designing it so see how it will turn out with your customizations. I do love my pendant

Every girl in our family gets their own rhhj heirloom pendent from their parents. It's almost like a tradition in our family. It is my 10 year olds turn to get her pendent and I'm happy to say rhhj did not disappoint! It is beautiful. Mahalo!!!

It's beyond beautiful and exactly what I wanted! I got a matching pair for my son and I! Will definitely order for RHHJ again.

CUSTOM HAWAIIAN HEIRLOOM PENDANT

It was so beautiful! It was a gift to a friend! She loved it!

Thank you, my daughter's pendant is beautiful. We ordered the rose gold for her graduation present. (A tradition in our family. ) Customer service was outstanding as I made some mistakes on the order and they called immediately to clarify.

Very beautiful!