The Hawaiian Heirloom ring builds on the legacy that began in the 19th Century. Learn more about the
History of Hawaiian Jewelry
. Today the Hawaiian ring is a popular wedding band, and a gift to celebrate our anniversaries, birthdays and any special event.
Hand engraved in our Honolulu factory, Hawaiian Jewelry has become a treasured heirloom to be handed down from generation to generation. To celebrate the milestones of our lives, these heirlooms capture your cherished memories. Now you can design your own custom engraved Hawaiian Heirloom Ring. Choose your size, width, scroll pattern, lettering, and inside engraved message. If you need any assistance placing your order, please contact our customer service department at 

1-800-843-8533.
Custom Orders take approximately 3-6 weeks, expedited options are available please contact us for more information.
Our traditional Hawaiian Heirloom Jewelry is hand made in our factory in Honolulu, Hawaii.
Discover how you can create your own custom order by exploring your options step by step.
METALS
Choose from 14K Yellow, 14K White, 14K Rose or Sterling Silver.



We can also create your custom order in 14K Green, 18K or Platinum, contact us for more information.
WIDTH
All Hawaiian jewelry is measured in millimeters choose from a variety of widths.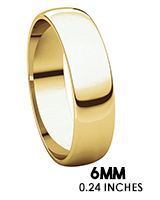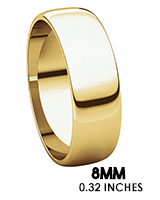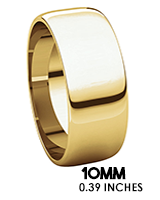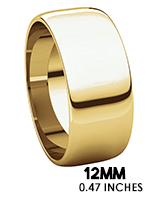 WEIGHT
You can choose from several different weight options for your Hawaiian Jewelry. The thickness of the gold or silver determines the weight of the piece. Our Sterling Silver is available only in heavy weight. There is no industry regulation on weights, so make sure that you compare the millimeter thickness for accuracy. Here is a chart showing our commitment to the weight of your heirlooms:

SCROLL PATTERNS
Our engravers have over 20 years of perfecting these hand engraved traditional design. Inspired by Hawaii's rich history, icon flowers and motifs, our traditional designs help you customize your very own Hawaiian Heirloom. You can choose from our Traditional Designs below, our Premium Collection or create your own Custom Design.








Remember that each design is hand engraved so the design may vary slightly from the picture in the number of flowers or leaves based on your size, width and edging choices.
LETTERING
The Old English font used in traditional Hawaiian Jewelry reflects the close relationship and influence the Hawaiian Monarchy shared with the Queen of England. You can choose from three distinct styles of letter.
Royal Hawaiian Heritage Jewelry offers a Lifetime Guarantee on our traditional black enamel lettering. If it should every wear off, we will re-enamel for free.
LETTERING BACKGROUND
The lettering background covers the area just behind the name on the bracelet, ring or pendant. Raised and Raised & Enamel Letters are only available with a Sand background. If you choose Enamel Letters you can choose from the following three background choices.
EDGING
Choose from four edging styles, each giving your heirloom a unique finish.
I love my ring. I chose the engraving without actually knowing what it looked like. I couldn't be happier. It's beautiful. I am very pleased with my purchase

The order process was very simple, and the customer service was excellent! The best part- the rings came out BEAUTIFUL!

We ordered this ring sight unseen from the website and it was even more beautiful than I had hoped for. My daughter loves it! Great customer service and quick delivery of finished product. I highly recommend this jewelry store.

This is the second ring I have purchased from RHHJ...I wore the first ring daily for almost two decades and other than the design being worn, the ring kept shape and has held up remarkably well. I decided to upgrade so I ordered the new ring online. I had questions and specific requests so I called the store for help...twice. Wonderful customer service. The ring arrived in a timely fashion and is really beautiful. Thank You.

My wife loved it, very happy

Rick Mathews..very nice... my daughter is going to love it... when I'm looking for the best, I always come you you guys..thanks

Excellent customer service

I bought this same ring in 2000 and recently lost it. I re-ordered and received a call to clarify and verify the order (I left out a small detail in the order). I received the ring quicker than I expected and love it! Thanks!

Custom Hawaiian Heirloom ring 6mm (extra heavy)

Just wow, outstanding detail and quality. A beautifully made ring, perfect thickness and weight. I'm very happy, thank you.

Ring was exactly as ordered but looks even better than I thought. My husband loves it and the personal touch it gives to his wedding band. Customer service was great and very helpful and friendly. I would definitely order jewelry again and recommend to my friends.

My daughter loved her new ring. A little lighter in weight than expected.

Pretty sterling silver ring

Just received my silver ring and love it. I would recommend RHHJ to all my friends, you can't miss. The size is perfect and engraving beautiful.